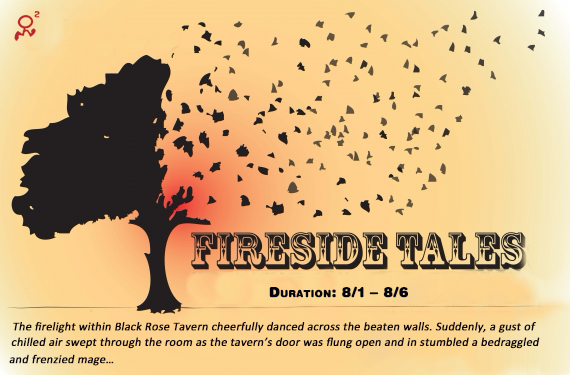 A tradition stemming back through the ages, fireside legends are an intriguing and exciting way for warriors of old to pass down history, folklore, and all the tales of old. Now, it's your turn. So come one, come all and weave a tale of power, fate, magic and mystery and all the in-betweens!
Duration:
8/1 - 8/6
Description
: Let's weave a tale together! We'll kick-off the adventure with a simple intro sentence
,
and all of you will continue making a legendary story. Use whatever story post that was writing prior to your own to keep the story flowing from person to person for as long as we possibly can.
See the event rules here!