​
Looking to further strengthen you heroes and Angels? Then this is the update for you! With this week's update, we'll be introducing a new system:
Angel
Covenant,
which gives stat bonuses to your deployed angels and heroes upon meeting the covenant's requirements.
The update will begin August 20
th
for S1 and S2. All other servers will update on August 21
st
. The update should not disturb game time. Once the update has finished, simply refresh the page to see the new content and changes.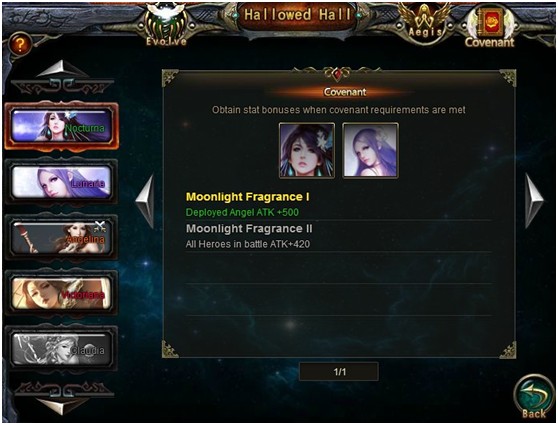 Click here to know more details about this update.