​Have you imagined having the ability to evolve your current mounts into even more unique beasts with additional skills and epic appearances? If you have, this is the update for you! With this week's update, we'll not only be introducing a new function, Mount Evolution, packed with a slew of new mounts, but we'll also be adding a new pair of Wings. We'll also be bringing a few optimizations and bug fixes. The update begins 8/5 for S1 and S2. All other servers will update on 8/6.
New Function – Mount Evolution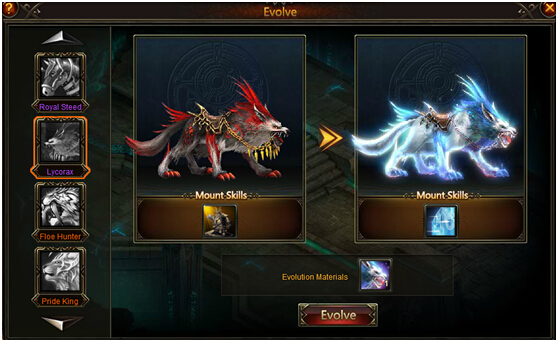 Click to know more details about this update!