​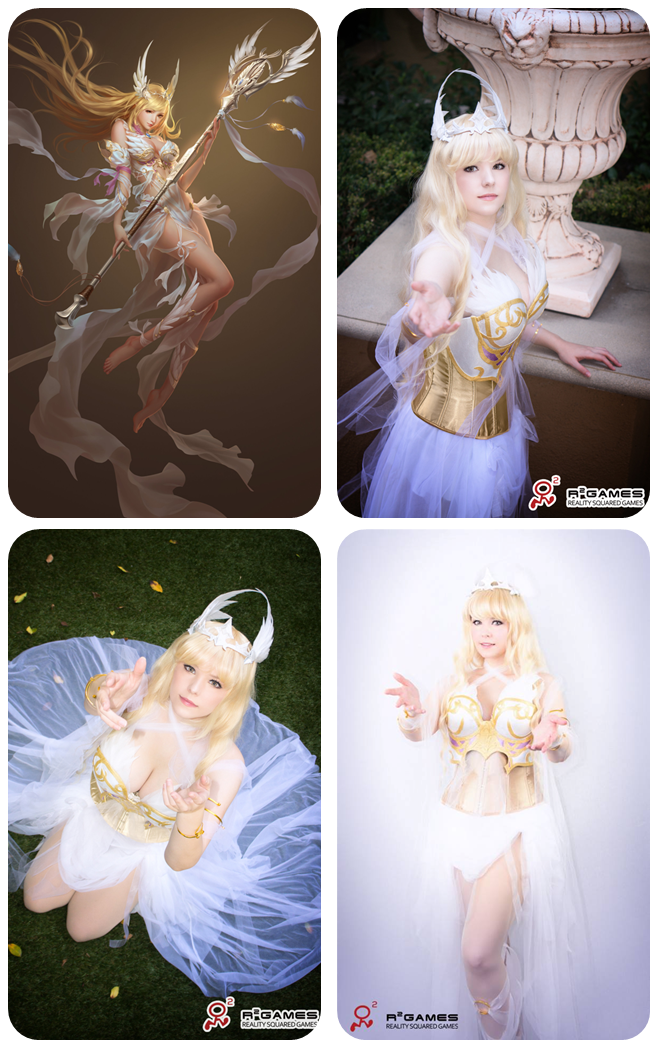 To all Heroes and Angels,
Today, let's talk about
Maridah
(from the photos above)! Notable cosplayer and anime fan, she was the first on board to portray one of the Angels, choosing Lorelei. Considering how much they look alike, it's as though they were meant to be!
For weeks, Maridah toiled over the costume, sharing progress photos until finally completing it around the time the MMO was first released. We were breathless when we first saw how the final cosplay turned out– from now on, to us, Maridah *is* and forever will be Lorelei.
We can't wait to see more – there's something about seeing online game characters come to life. We hope you'll be along for the ride as we see more completed projects!
Are you as big a fan of cosplay as we are? Well, while you consider your next strategy in League of Angels, you should check our
Facebook page
for cosplay teasers and photos we'll be posting up regularly! Be sure to subscribe to our Newsletter for exclusive cosplay photos!