Character Profiles gives extra insight into some of the side characters in League of Angels. Today's profile: Akayla!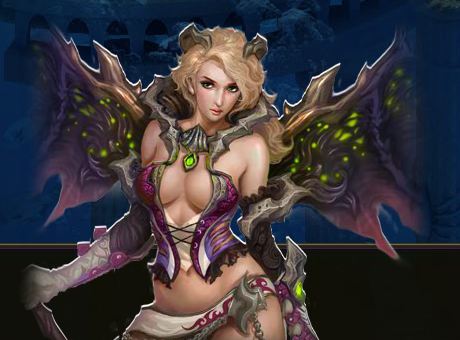 Earlier, we talked about the background of one of our Angels,
Nocturna
. Today, we go on the flip side of good vs. evil and take a closer look at Akayla…
Not much is known about this demonic succubus. As you first set out on your adventure in
League of Angels
, she is certainly one of your first enemies encountered, but what are her true intentions? She is either as overconfident as any demon you've had to fight up to that point, or, considering what the Hebraic origin of her name and what it means, perhaps she is a fallen Angel? Though, it could simply be an intentional twist of irony – either way, it's sure to make her evil entourage cackle.
What are your thoughts on her background? Did she even leave an impression on you, or simply fade into the story, just another monster in your way? Head on over the
Forum
and share your thoughts!