​In one of our recent
League of Angels
updates this month added a lot of new content, more than we could (or rather should) cover in a single news post. So instead, let's look at the more major ones individually… Today – Guild BOSS!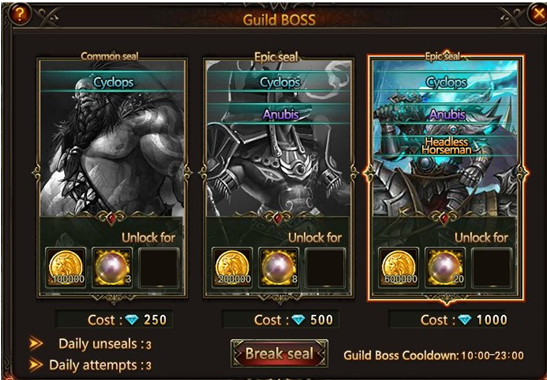 Now that we've already covered
Guild Actions
, let's get into other options you have in a guild. One of the more fun ways to team up with your guildmates is to face a Guild BOSS! A great way to not only get rewards and rare drops, but also bond with other guild members and be ready to face more challenges together.
Basic info:
Requires:
Level 2+ Guild
Where:
Guild Events > Guild BOSS
Event Time:
10:00 - 23:00 (server time)
Find out more details for yourself in the forum post
here
!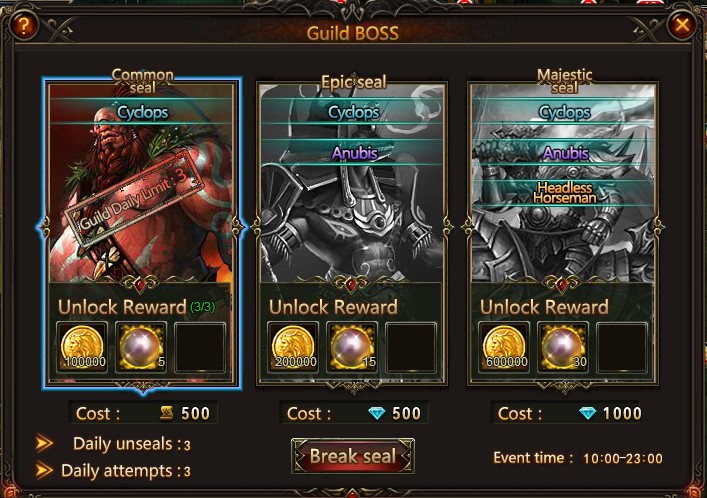 Update! Guild Boss can now be unlocked with Vouchers, too! Find out more
here
!