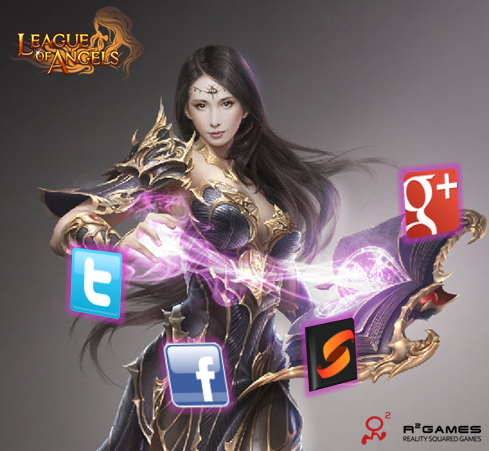 ​You may prefer to visit our site regularly to get your
League of Angels
news and updated, but there are other ways to be informed, depending on your social network preference.
The largest part of our social community is over on
Facebook
, so if that's your kind of place, head on over and Like us!
If you prefer your gaming updates to be more on the condensed side, follow us on
Twitter
. We even occasionally get into some banter with our other games!
For the hardcore Googlers among you, our
Google Plus
page may be more your cup of tea.
We've even recently gotten in with
Sulia
, where we post less-frequent but more strictly League of Angels specific content. More insight on the Angel cosplays, too, so that might pique your curiosity!