We're always adding in new features in
League of Angels
– today, let's take a closer look at Refining Equipment!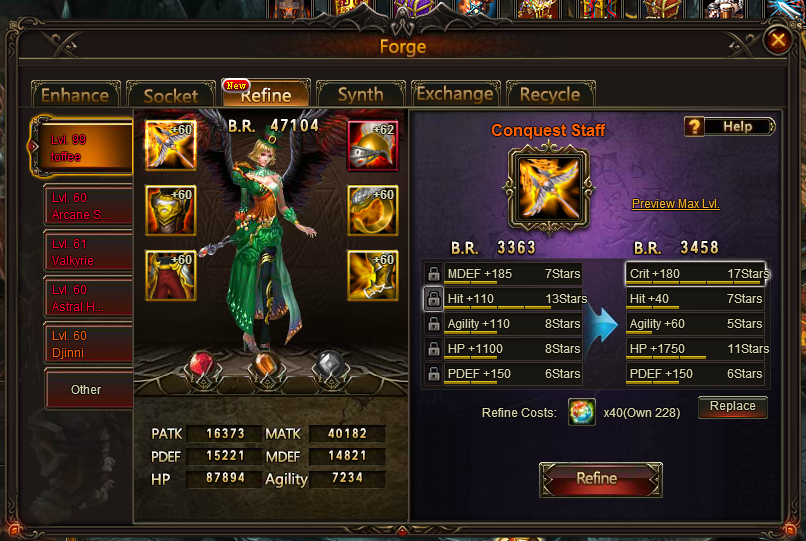 Earlier this month, we added a little new tidbit to the Forge called: Refine. It can be used to improve equipment and adding in new, more powerful attributes. You can use it to replace old undesired attributes, giving you a lot more customization options!
You'll need Refining Stones to start off, but in order to help you out, we put together some info you might find useful – Check out the little game guide we posted
here
. ​