We're always adding in new features in
League of Angels
– today, let's take a closer look at the Eternal Spire!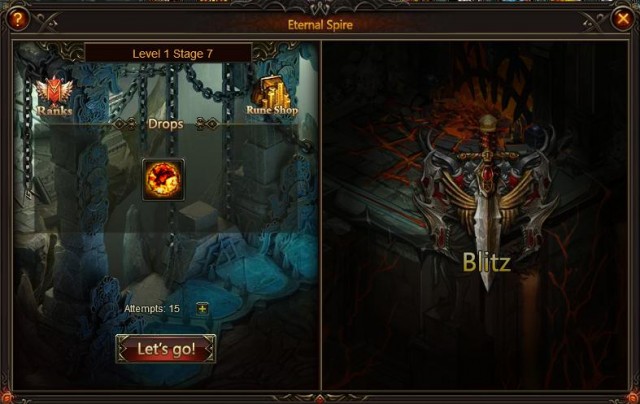 You're getting up there in the levels and looking for a new kind of challenge? The Eternal Spire might be just the thing for you. Every level of the Spire gets tougher as you go further, but you can get Runestones out of it! Not too shabby. You can also blitz these levels after you've cleared every stage within it.
To find out more about the last update, check out the little announcement we posted on the Forum
here
. ​