​
Character Profiles
gives extra insight into some of the side characters in
League of Angels
. Today's profile: Rellgra!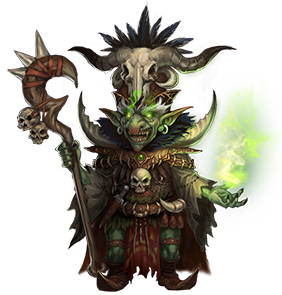 "Bring out the big guy!" – Rellgra
After the
Rose Knight
joins you, you head to the Temple of Lunaria together in order to cleanse the World Tree of its corruption. This is where you run into a bunch of goblins, lead by a particularly foul one with dark magic powers, named Rellgra.
There really isn't much to say about him – his biggest minion, known only as "Wooden Club", seems more of a threat, really. If this is the kind of vassal the Dark Lord is relying on, surely your quest to saving the Angels will be a cinch... right?
Either way, once defeated, you get your hands on the Holy Crystal, which clears out the corruption surrounding the area. Then it's back to
Ivrund
for advice on where to head next. Perhaps it will be something more challenging this time…
Tune in next time for more character profiles! Be share to share and discuss your thoughts on our
Forum
!