​
Character Profiles
gives extra insight into some of the side characters in League of Angels. Today's profile features Inferno Heart!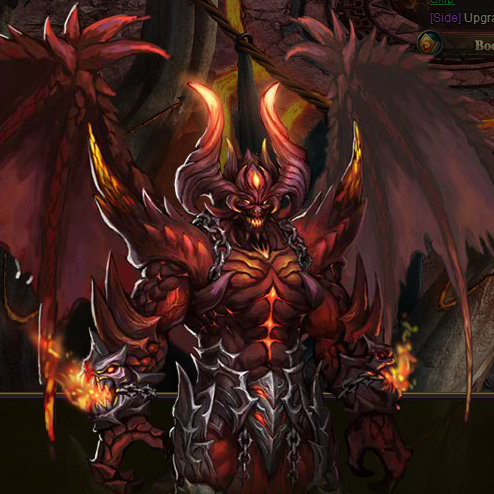 "THE INFERNO SHALL DEVOUR YOU!" – Inferno Heart
After
Prospera
has you retrieve her missing Sacred Seed, this unlocks the Garden for you. The Clash of Might is then also made available to you, as
Jetli
's barrier has been taken down and he's weakened and in hiding.
Now that you're close to freeing Prospera, your next challenge is facing a great demon called Inferno Heart in the Infernal Furnace. You'll have to wade through his Abyss Hunter minions first, but once you defeat them all, the last remnants of Jetli's spells are broken, and the seal may be released. Among his possessions, you also find a treasure map that unlocks the Raiders feature.
Inferno Heart does not have much wisdom to impart – he uses fire with glee, and loves nothing but making things burn, as is not uncommon for his race… He was Jetli's underling, so never got as high up the ranks as he could have, so his misdeeds are likely to remain unsung, with perhaps a footnote on him in future historical records.
From there,
Goro
warns you of a greater threat in the Dark Forest, and you move on with barely a thought for the fallen demon Inferno Heart… Prepare for next time's Character Profile on the Wolf Lord Muttor!
Have comments or further insight? Be sure to share and discuss your thoughts on our
Forum
!