​A new feature called House of Cards will come to League of Angels on April 1st! House of Cards offers players a chance to get their hands on three rare heroes as well as lots of rare items. Rush in and be one of the first to play their hand and win the fantastic prizes!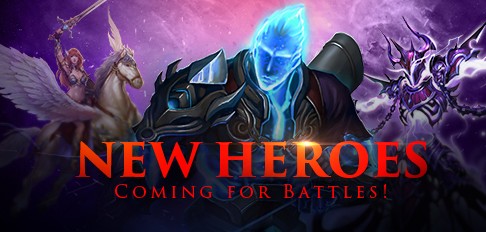 House of Cards
Duration: April 1 to 4 (server time)
Rules:
- Players can obtain cards from the Card Chests in House of Cards.
- There are three types of card chests: Common Chests, Deluxe Chests and Mystery Chests. 1 Common Chest costs 50 Diamonds, 1 Delue Chest costs 150 Diamonds, and 1 Mystery Chest costs 500 Diamonds. You can get 10 Common Chest for free each day.
- After collecting a specified set of cards, you may exchange it for great rewards.
- Your remaining Cards can be exchanged for Points. Points can be traded for specific Cards. This will allow you to finish your Card sets more efficiently. Rewards:
- You can swap the required cards for: Arcane Spirit Crest, Valkyrie Crest, Astral Hunter Crest, Lvl. 6 Fusion Gem Chest, Lvl. 8 Superior Gem Chest, Magic Socket Rod, Ruby Herosoul, Divine Right, Lvl. 6 Cherubstone, Seraph's Stone, Element Dust, Gem Essence, Topaz Herosoul, Blessed Stone, Lvl. 4 Cherubstone, Angel Tears, and Synth Scroll.
- Daily Ranking Rewards: Every day the Top 20 players with at least 1500 points from the previous day can collect extra Card Points as the reward.
- Total Ranking Rewards: At the end of the event, the Top 20 players with at least 10000 total points have a chance to win Seraph's Stones, Lvl. 6 Fusion Gem Chests, Joker (L), or Lvl. 6 Common Gem Chests.
For more details please
CLICK HERE
!
R2Games LoA Ops Team