​We have listened to player suggestions and added a voucher unlock option for Guild Boss!
The Common Seal of Guild Boss can now be broken with 500 Vouchers. Simply go to the Guild -> Guild Event -> Guild Boss to break the seals of bosses and fight with your Guild members for Gold, Blessed Stones and Gem Chests!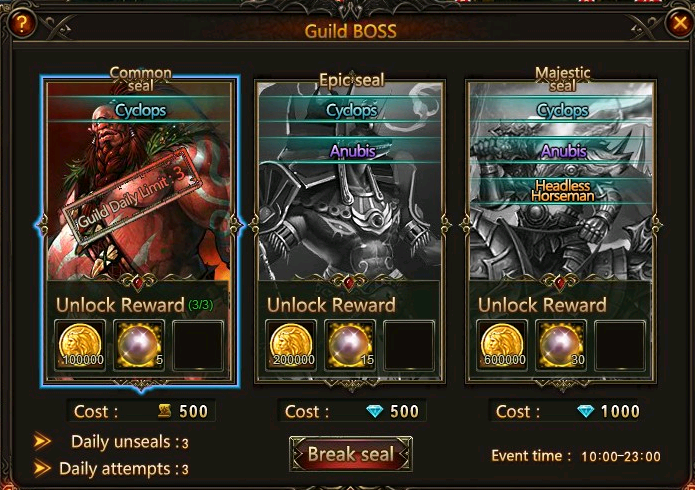 New Features
1. Added Lvl. 60 Mythic weapon exchange.
2. The first Guild Boss Common seal can be broken with Vouchers now.
Improvements
1. Increased the Blessed Stones reward for Raiders Points and Rankings.
Bug Fixes
1. Fixed the hero inherit bug
2. Fixed Lvl. 70 navigation map.
Best,
R2Games LoA Ops Team