Creating a character in League of Angels is very simple; all you have to do is follow these steps:

1. Sign up for an R2games account by clicking the Register button, on the right-hand side of the page.

2. Next click on the League of Angels link and navigate through the prompts.


3. At first, your character will only be known as "Hero".



4. Finish the first mission.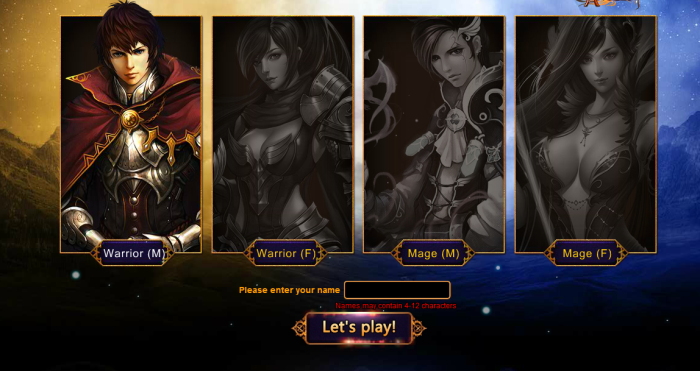 5. Now that you have a name, your character is complete!