Players can now reach a new BR all time high by enhancing and ascending their Sylph Gear, greatly increasing equipment buffs. Doomsday Trial is a new feature which enables players to challenge bosses, gain rewards and exchange for necessary materials to ascend their Sylph Gear! Check out the new features below.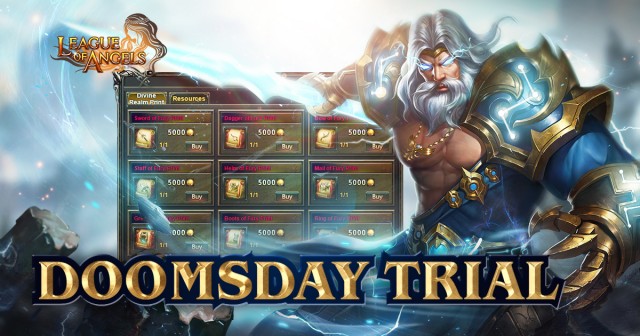 Requirements
Character Level: 71+
Divine Realm Level: 10+

Entrance
Qualified players can access this feature via City Features.



Challenge
Are you brave enough to challenge the bosses to gain rare materials? With 18 maps available, there is ample opportunity to gain rewards. Every day players get 10 free challenge attempts. Extra challenges can be purchased using Diamonds.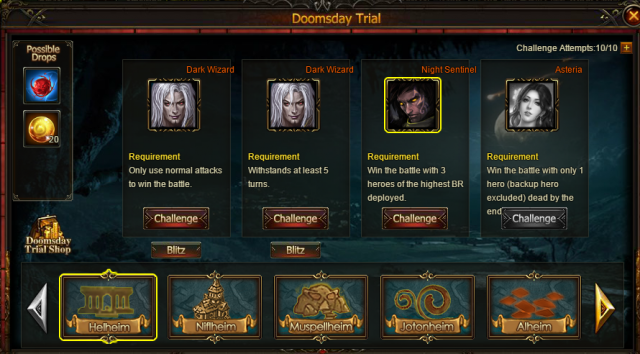 Possible Drops
Doomed Soul and Core of Constraint will drop randomly after players complete the required tasks. Doomed Soul: A special token used to buy items in the Doomsday Trial Shop.
Core of Constraint: A stone found in Purgatory which can be used for Sylph Gear upgrades.




Doomsday Trial Shop
Divine Realm Equipment prints found exclusively in the Doomsday Trial Shop.




The Doomsday Trial Shop provides a more convenient way to get Core of Constraint and Flaring Heart to enhance and ascend Sylph Gear.
Flaring Heart: Used for Sylph Gear ascension.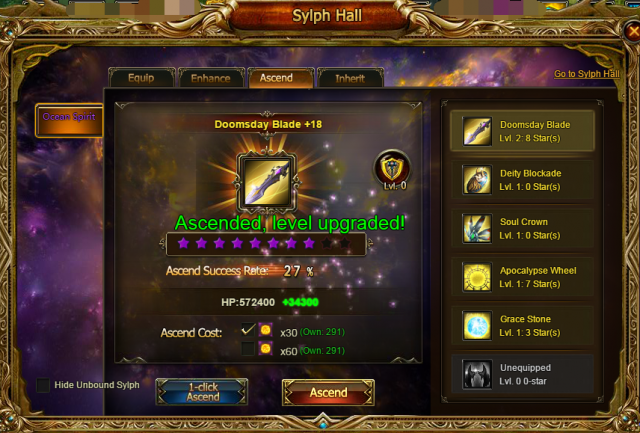 Enjoy and see you in game!

LoA Team