​It's League of Angel's first Halloween! Let's get the party started right with this awesome Halloween event!
Party Time:
Oct. 25th - Oct. 31st
Description:
Post a picture of your Halloween decorations in real life or a picture you make in game here and show the world how awesome Halloween can be!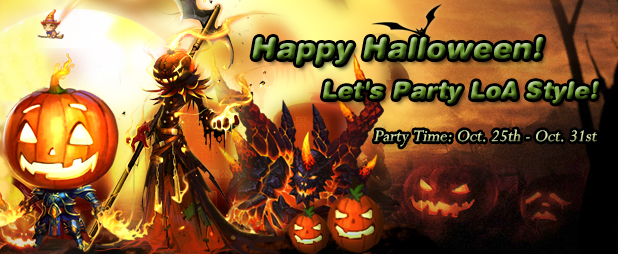 Rules:
1. Upload your picture with a short description, your IGN and server.
2. Each account can only reply once for this event, your 1st reply will count as your entry if you reply multiple times.
3. Each reply should contain at least one picture related to Halloween.
4. Each character may only be rewarded once.
5. All posts must comply to our ToS.
Participate in this event on our forum!