House of Cards
Duration:
September 27th to September 30th (server time)
Servers:
S1-S218
Following this week's update, the new House of Cards event not only brings some powerful heroes like Light Envoy, Earthshaker and Hecate, but also introduces new type of fusion gems like Lvl. 8 PATK+Dodge Gem and Lvl. 8 PATK+Hit Gem, and many more rare items that are worth owning!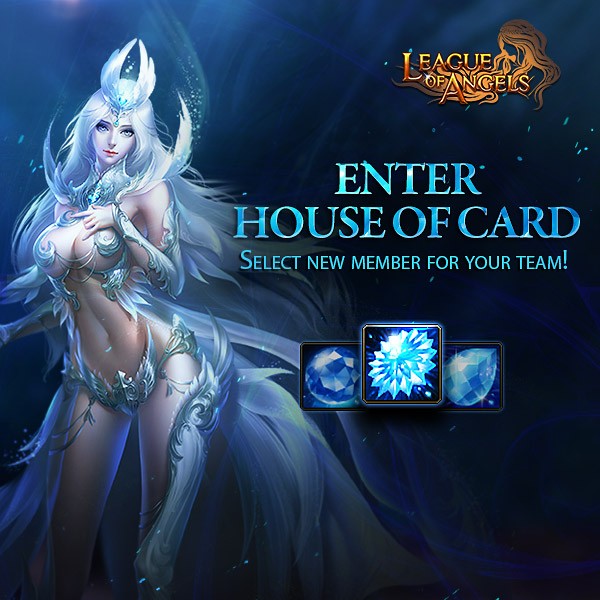 Click here to know more details!