​
Lucky Tree
Duration: May 19th to May 22nd
Servers: Servers that have been launched for at least a week.
Description: Legend speaks of an ancient tree which brings good luck to those who bless it. Many thought it was lost, but the Angels have found it and want you to be blessed by the tree, too! The Lucky Tree Level is now open to level 8, with the possibility of getting a Lvl. 8 Fusion Gem Chest! Hurry up and test your luck!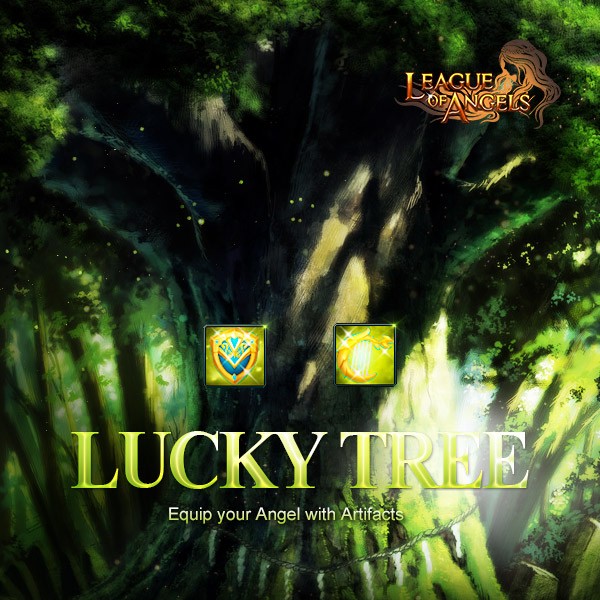 Lucky Coins, Diamonds and many other items hang upon the tree. You can get these items and earn points by blessing the Lucky Tree. Lucky Coins can be used in the Lucky Coin Shop to buy items. The points you accumulate will be added to the points for Yggdrasil, the World Tree, which shows total points for the whole server. Each time Yggdrasil upgrades, all players in the server can collect rewards and the items hanging on the Lucky Tree will be upgraded too!
Click here to know more details!