​
House of Cards Duration:
Nov. 28 to Dec. 1 (server time)
Server:
S1 to S227
Rules
- Players can obtain cards from the Card Chests in House of Cards.
- There are three types of card chests: Common Chests, Deluxe Chests and Mystery Chests. 1 Common Chest costs 50 Diamonds, 1 Deluxe Chest costs 150 Diamonds, and 1 Mystery Chest costs 500 Diamonds. You can get 10 Common Chests for free each day.
- After collecting a specified set of cards, you may exchange it for great rewards.
- Your remaining Cards can be exchanged for points. Points can be traded for specific cards. This will allow you to finish your card sets more efficiently.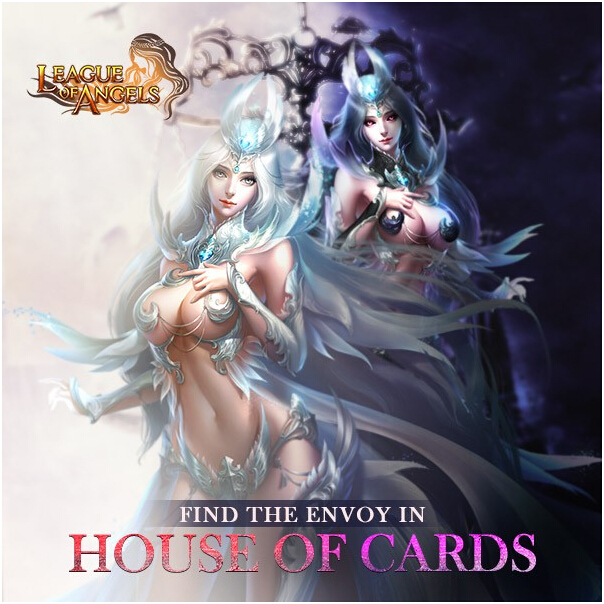 Click here to know about the rewards for this event!