In this week's update, we'll be welcoming a fiery new fairy and 2017! Read on for details and have a safe and happy new year!

Update Time: Dec. 29th
New Version: V3.90

New Fairy: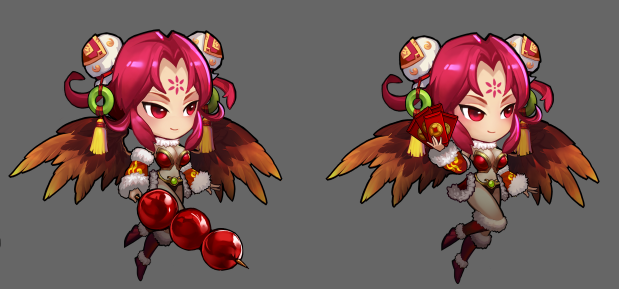 Pepper - This fiery female has a quick temper and a astounding fondness for candied fruit. She's arrived just in time to celebrate the coming new year with us!

New Items:
1. New Year's tokens - They can be used to exchange items or resources in Hot Events.
2. Happy New Year 2017! - An exclusive title for 2017. Equip this title to receive massive stat bonuses and greet the new year head on!
3. Genesis VIP Card - This neat little card can be used to swap for this mysterious new hero in future!

New Angel Awakening:
Elianna's 3rd Awakening

Modifications:
It will now be tougher to attack BOSSes in World BOSS.