​
The Fairies have proven to be cute, witty, and sometimes surprising little companions. However, we feel it is time they were endowed with more power. Sometimes the most powerful of us all comes in the tiniest form. With this week's update, we'll be introducing several adjustments to the Fairy system along with several new additions and optimizations.
All servers will be updated on
April 16th
. This update may affect your connection in-game and we apologize for any inconvenience caused. Following the update, players should simply refresh the page to see new content and changes.
New Functions - Fairy Training (Upgrade, Evolve, Inherit, Deploy)
With these new updates to the Fairy system you can now use Upgrade, Evolve, Deploy, and Inherit to increase your fairy and character stats which can greatly aid you in battle.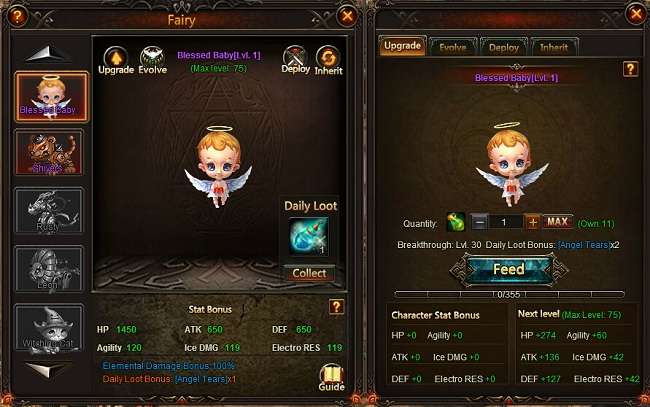 Click here to check more about this update!