​
In this week's update, we'll be introducing a ton of new content to enjoy including some useful new functions for Gems, an awesome new hero, stunning wings and a fairy as well as many system optimizations and bug fixes. Read on to view the details!
All servers will be updated on
May 28th
. This update may affect your connection in-game and we apologize for any inconvenience caused. Following the update, players should simply refresh the page to see new content and changes.
New Functions for Gems
- Added a 'Synthesize all' option to the Forge's Synth. With this option, players can synthesize all their lower level gems of the same kind to higher level gems much faster.
- Added a 'Batch Exchange' function to the Forge. With this function, players can exchange their current gems to the target gems they want.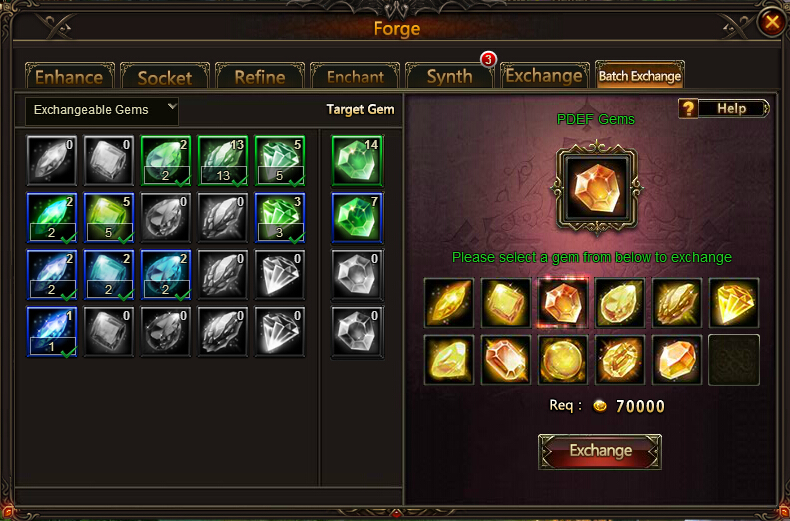 Click here to know more details!