All servers will be updated on September 29th. We will have a new Angel, Amulet, Mount, Clothing and some Halloween warm-up items. Get ready!




Keep in mind that this update may affect your in-game connection. We apologize ahead of time for any inconvenience caused. After the update, players should simply refresh their cache to see the new content and changes.


New Angel
Hera


New Amulet:
Blood Chalice - Exclusive Amulet for Bloodsucker and Blood Lord.


New Mount:
Thunder Rider - The Mech Rider evolution.


New Items
1. Halloween themed Treasure Chests and items: Halloween Warm-up Chest, Tokens, Morph Candy, Flair and Homestead map.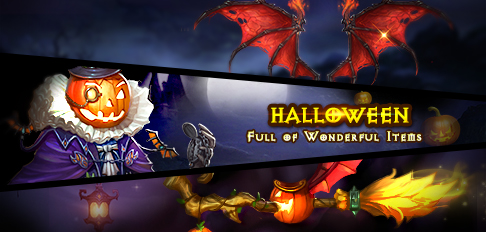 2. New Khaos Card (Equipment)


New Clothing
Royal Egyptian

Optimizations
1. Inscription skills can be developed to Lvl. 10.
2. Updated the loading page with the new Angel coming in October.
3. Prismatic Tickets - Used to get 1 Prismatic Wheel spin attempt.

Event
Champion Showdown is scheduled to start on Oct. 2nd.

R2Games LoA Ops Team