Dear Heroes and Angels,

After collecting your ideas on the server merge and evaluating the server dates, we decided to merge some servers below on March 13th at 4:00 AM EDT, 4:00 PM GMT+8, 07:00 AM GMT.

Servers will be shut down for about 5 hours. Please see below for server merge details: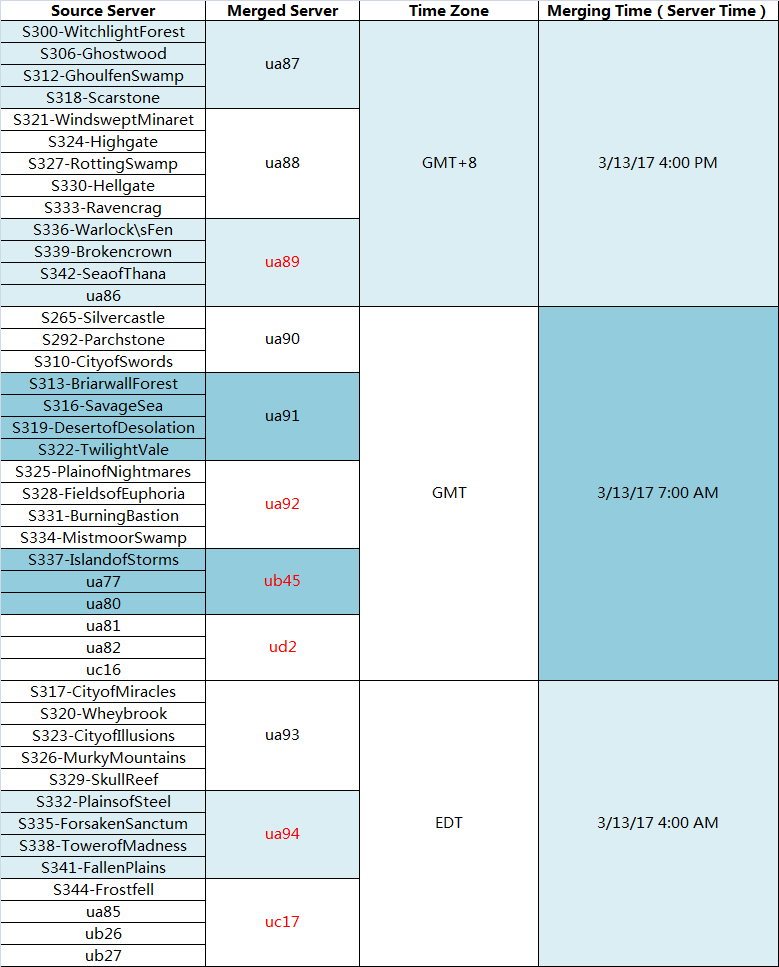 For more details, please click here!