​In this week's update we'll be introducing a new Hero Skills function! This will allow players to upgrade Heroes' skills for even greater stat bonuses. Plus, we'll be introducing a new evolved Hero, an awesome new outfit and a powerful pair of wings! Read on for details.
S1 and S2 will be updated first on November 27th. All other servers will be updated later on November 27th. This update should NOT disturb game play, and players should simply refresh the page to see new content and changes once the update is done.
New Function - Hero Skills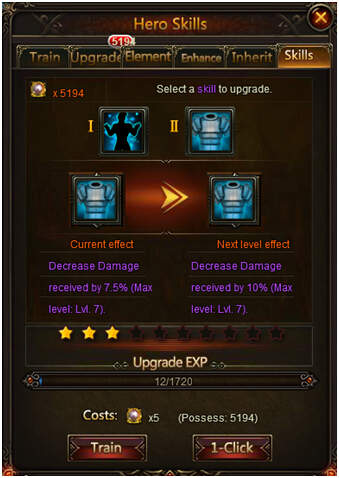 Click here to know more about this update!