​
In this week's update, we've begun preparing for Christmas! Check out some of the awesome in-game additions and updates such as the
Christmas Check-in
, Mysterious Candy, Christmas Stockings, and many more festive items and events! Plus, we also bring in a rare new mount and have added the Hero Inherit function for Evolved Heroes. Read on for details!
S1 and S2 will be updated first on December 4th. All other servers will be updated later on December 4th. This update should
NOT
disturb game play, and players should simply refresh the page to see new content and changes once the update is done.
New Feature - Christmas Check-in
The Christmas Check-in is open! Remember to check-in every day to collect all those Christmas gifts! Diamonds, Lvl. 7 Superior Gem Chest,
Christmas Stocking
, and many more great items await as we countdown to Christmas together!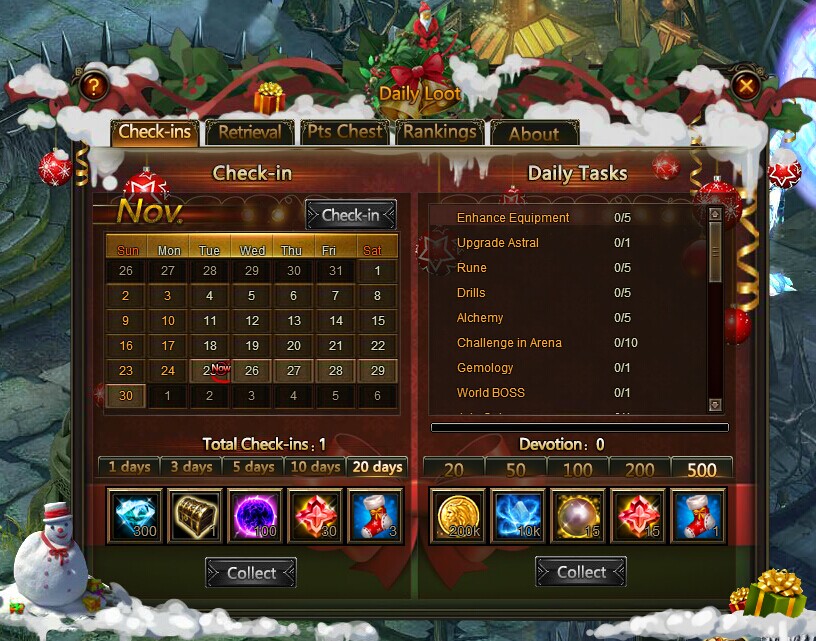 Click here for more details about this update!