​
Loralei's Wardrobe
Duration: April 28th to May 2nd (server time)

Servers:
Servers that have been launched for at least a week.
Description:
Loralei's Wardrobe is a feast for the eyes when it comes to fashion! The event consists of 2 different components: Diamond purchase and Voucher purchase. During the event, the more players who purchase the same item, the higher the discounts will be for the item. Discounts can be as high as 50% off!
Some of the costumes in this event are
Superior Santa Clothes
Shard
, Servant's Outfit
Shard
, Lover's Reunited
Shard
, Legacy
Shard
, Superhuman
Shard
, Iron Wings
Shard
, Wings of Vengeance
Shard
, Hang Ten Shard, Moonbeam Wings Shard, Elvish Spring Shard, Bat Wings Shard, Wings of Rhythm Shard, Gold Organza Shard, Wings of Gold Shard, Odin's gleaming Garment Shard, Saintly Angel Wings, Aztec Armor Shard, Aztec Wings Shard, Phoenix Wings Shard, Peking love Shard and Blazing Wings Shard.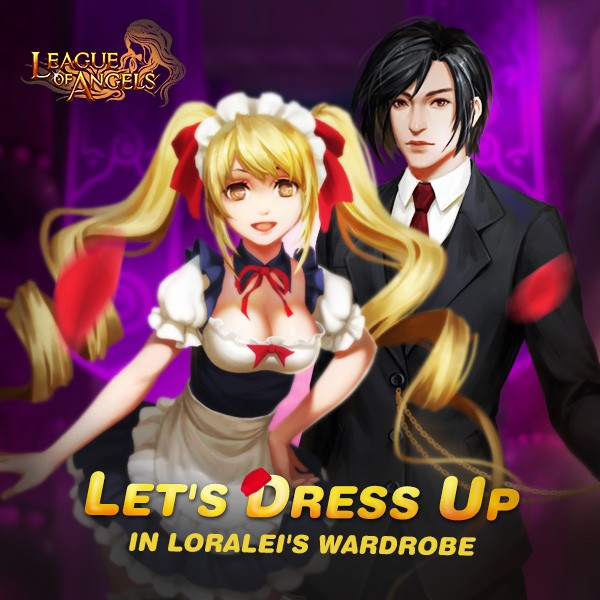 Click here to check more details!