The Monthly Card system will be online starting Sep. 10th after the update. Manually unlock this card to get bonus Diamonds for next 30 days!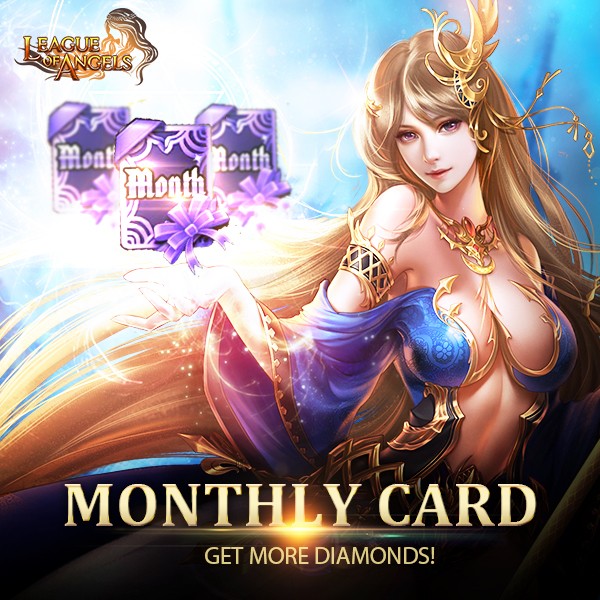 Details:
1. Make a single recharge of 1,000 Diamonds to be able to unlock this card.
2. Players can collect 100 Diamonds daily (300 Diamonds on Fridays) for the next 30 days after activating the Monthly Card.
3. New Monthly Cards cannot be activated before the one in use expires. Activated cards cannot be stacked.
4. Daily Diamond collection attempts will not stack for missed days.

How to Unlock
First, click the "Monthly Card" icon on the left side of your screen.

Second, click "Recharge" on the Monthly Card interface.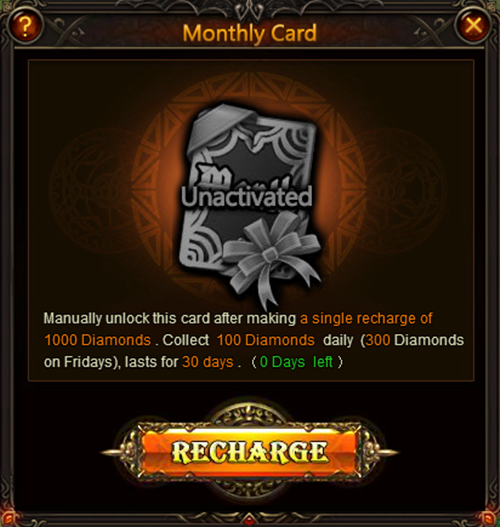 Third, log in to collect the Diamonds daily.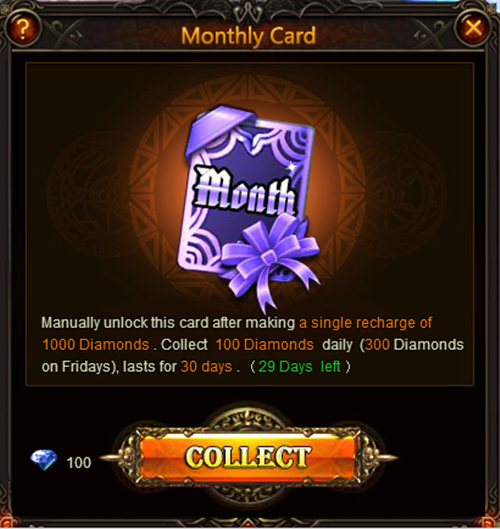 See you in-game!

R2Games LoA Ops Team

Official Site: http://loa.r2games.com/
Forum: http://forum.r2games.com/forumdisplay.php?468-League-of-Angels
Facebook: https://www.facebook.com/LeagueOfAngels.R2
Twitter: https://twitter.com/LoA_R2