​
Mount Exclusive
Duration:
March 5th to March 7th (Server Time)
Servers:
Servers that have been launched for at least a week.

Description:
Take your favorite mount home with you! In this Mount Exclusive the following 3 mounts can be claimed:
White Kirin, Crystal Reindeer and Ruthless Leopard
! Which Mount do you want to join your world? Choose one mount and complete the required tasks so it can join your team! Players can claim one mount per day in Mount Exclusive and use Mount Bonus Cards to swap for an extra reward. Be careful, don't choose a mount that you already have.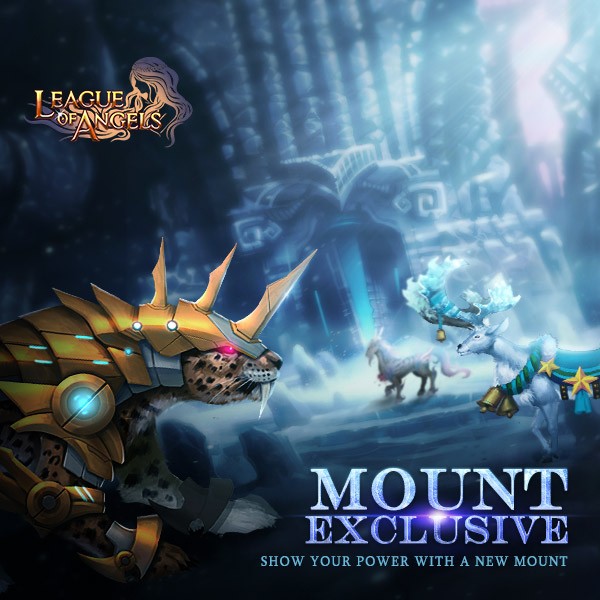 Click here to know more details!