​
Angel's QuizDuration:
Oct 24 to Oct 26(server time)
Servers:
S1 to S222
Description:
- Click on the Angel's Quiz icon on the left of the game window to open the event menu.
- Each day, players can refresh the questions 10 times for free, after each refresh three new questions will be available. Answer the questions correctly to win a large amount of Gold and Quiz Points!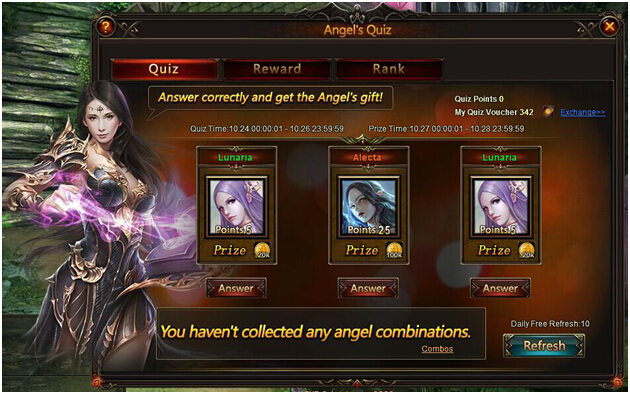 Click here for more details!