Starry Dream
Duration: Dec 24th to Dec 27th (Server Time)
Server: S1 to S285
Description: Starry Dream this has been optimized for more fun! The free lucky points have been changed from 10 to 20 per day with the max number of Vouchers used changing from 20 to 80. We've also decreased the rate of negative stars which means you can get rewards more easily.
Choose a reward then spin the wheel! Rewards will be granted when all 7 stars are lit.

Starry Dream consists of three parts: Fantasy Star, Rewards List, and Point Rankings.
Superior Santa Clothes, Golden Bells, Silver Bells, Normal Stocking, Full Stocking, Spiritsoul Totem Chest and more will appear in the Rewards List.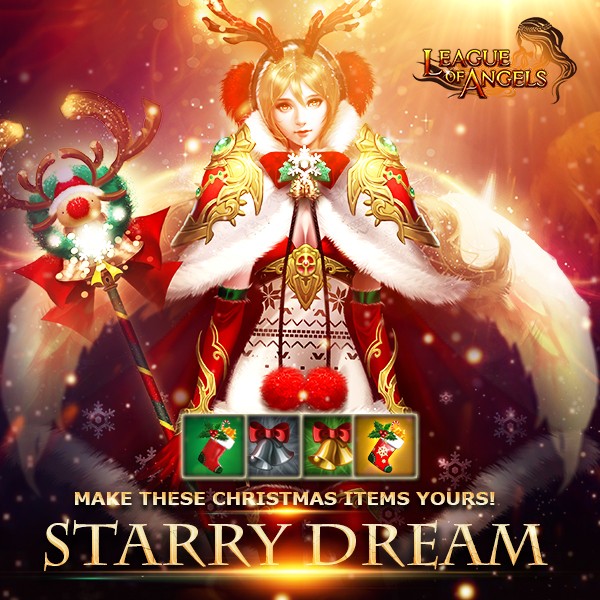 For more details please click here!