​
Duration:
Dec. 23 - Dec. 26 (Server Time)
Server:
S1 - S231
Rules:
- Players can obtain cards from the Card Chests in the House of Cards.
- There are three types of card chests: Common Chests, Deluxe Chests and Mystery Chests. 1 Common Chest costs 50 Diamonds, 1 Deluxe Chest costs 150 Diamonds, and 1 Mystery Chest costs 500 Diamonds. You can get 10 Common Chest for free each day.
- After collecting a specific set of cards, you may exchange it for great rewards.
- Your remaining Cards can then be exchanged for Points. Points can be traded for specific Cards. This will allow you to finish your Card sets more efficiently.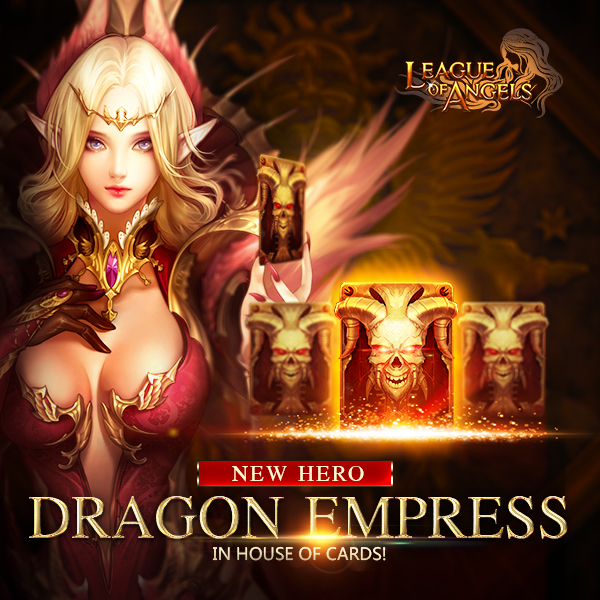 Rewards:
- You can swap the required Cards for: Mountain God, Blazing Hecate, Hercules, Hecate, Earthshaker, Light Envoy, Messenger of Darkness,
Dragon Empress
, Lunar Priestess, Poseidon, Panda Nicky, Dark Valkyrie, Divine Hunter, Thunder Lord, Lvl.8 Dodge+Hit Gem, Lvl.8 PATK+Crit Gem, Lvl.8 MATK+Crit Gem and many more!
Click here for more details!