​
House of CardsDuration:
Dec. 12 to Dec. 15 (server time)
Servers:
S1 to S229
Rewards:
- You can swap the required card sets for: Mountain God Crest, Blazing Hecate Crest, Hercules Crest, Hecate Crest, Earthshaker Crest, Light Envoy, Dark Valkyrie, Divine Hunter, Thunder Lord, Lvl. 8 PATK+Dodge Gem, Lvl. 8 Dodge+Block Gem, Lvl.8 PATK+HP Gem, Lvl. 8 Crit Hit Gem, Ruby Herosoul, Gem Enhancement Stone, Runestone, Lvl. 7 Cherubstone, Seraph's Stone, Element Crystal, Enchanted Ore, Topaz Herosoul, Blessed Stone, Angel Tears, Synth Scroll and Mysterious Candy!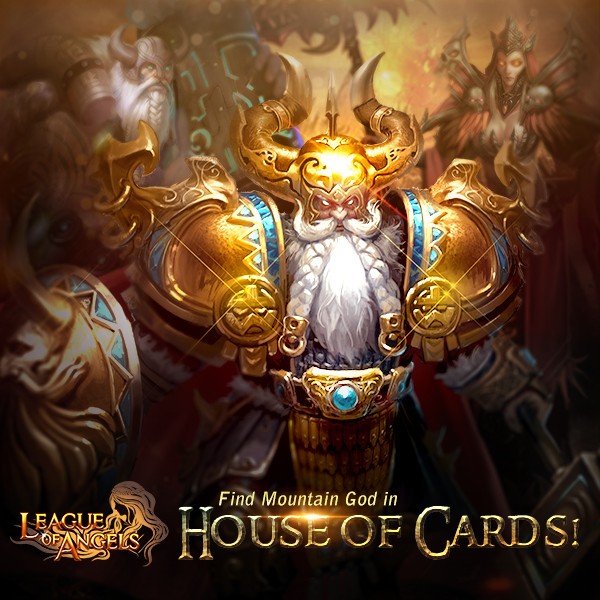 Click here to know more details!